A Promising Start About Our Founding and Company
Vallencourt Construction is a family-owned and operated company that was founded in 1945 by Francis E. Vallencourt (Val) with a commitment to straightforward estimates for high quality work. Many construction companies are able to provide similar services. It's our goal to provide our clients with a higher level of service that separates us from the competition.
For over 70 years, the Vallencourt family has operated our company on a few simple concepts: fair pricing, starting and finishing jobs on time, and honoring any commitments we make. This kind of fair dealing creates better value in an industry that is filled with companies that might seem interchangeable. When dealing with our customers, we are always focused on building a relationship that is based on trust and respect.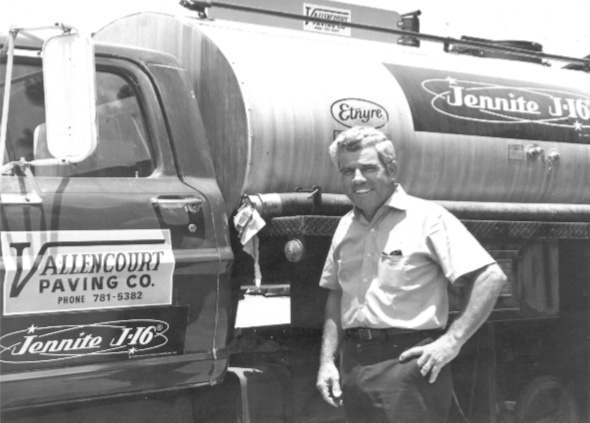 In 1945, with money that was borrowed from an uncle, a youthful Val Vallencourt bought his first Ford tractor and began clearing land for Victory Gardens after World War II. Val and Barbara made up for a lack of experience and money with old fashioned hard work. Clearing led to grading, grading led to asphalt paving and underground utilities. Nearly 75 years later our founder has gone, but the family and the business that he began continues on with the same enthusiasm and can-do spirit of a young man just home from the war.
The youngest son, Mike, took the reins in 1985. With his older brother Frank at his side, the remade business— Vallencourt Construction Co.— grew slowly at first. But persistence is as much a part of Vallencourt history as any other virtue or vice, and the hard work that makes up the daily grind of construction began to pay bigger and bigger dividends.
Then the company crossed paths with its next president, Marcus McInarnay. For the next 18 years, the two developed personally and professionally. The business grew to new heights. Equipment was purchased, new markets were developed, and technology became THE way to the future. GPS enabled machines to be more productive. Demand for the value that the Vallencourt team provided to every job grew.
With the downturn of 2008, sales volumes were cut in half twice. The future was once again uncertain, but relationships that take a lifetime to develop don't pay attention to economic conditions. The company survived, and the family grew stronger. As the economy began to improve, Mike Sr. decided 2015 was a good time to hand the reins of the presidency over to long-time confidant Marcus McInarnay.
Marcus is wasting no time in making history. The company is relocating the corporate headquarters to downtown Green Cove Springs. The shop facility is relocating just south of the new offices, closer to the proposed FDOT outer beltway. With the new facilities, equipment and record backlog, the company is poised for another 75 years of success.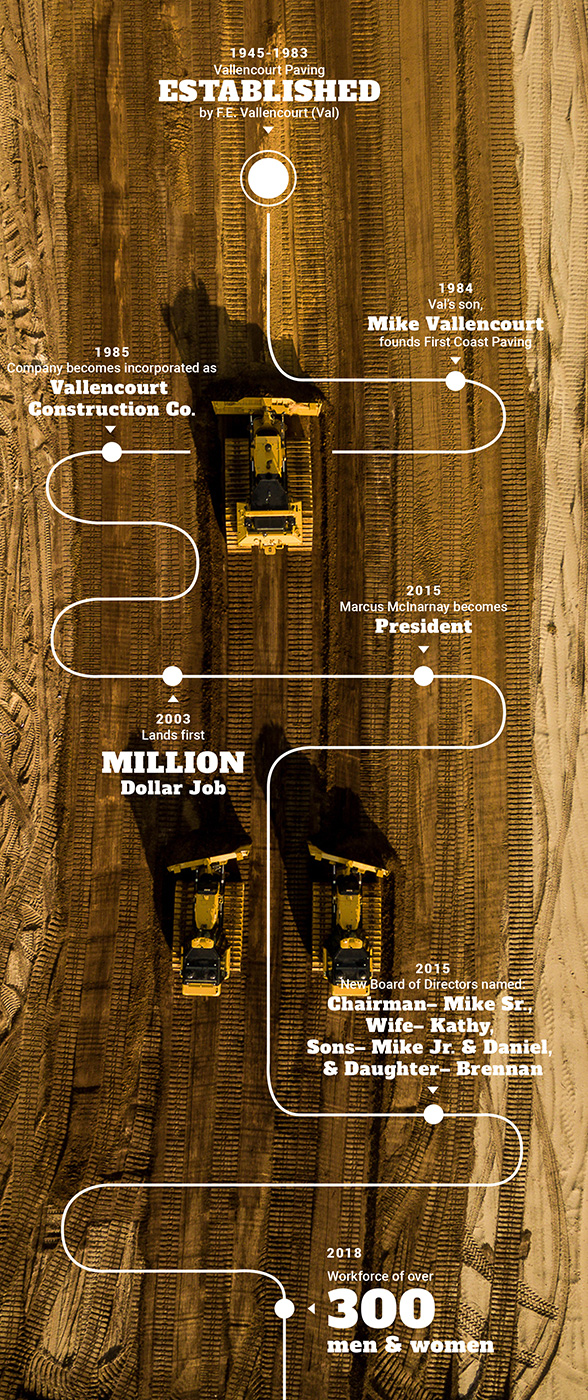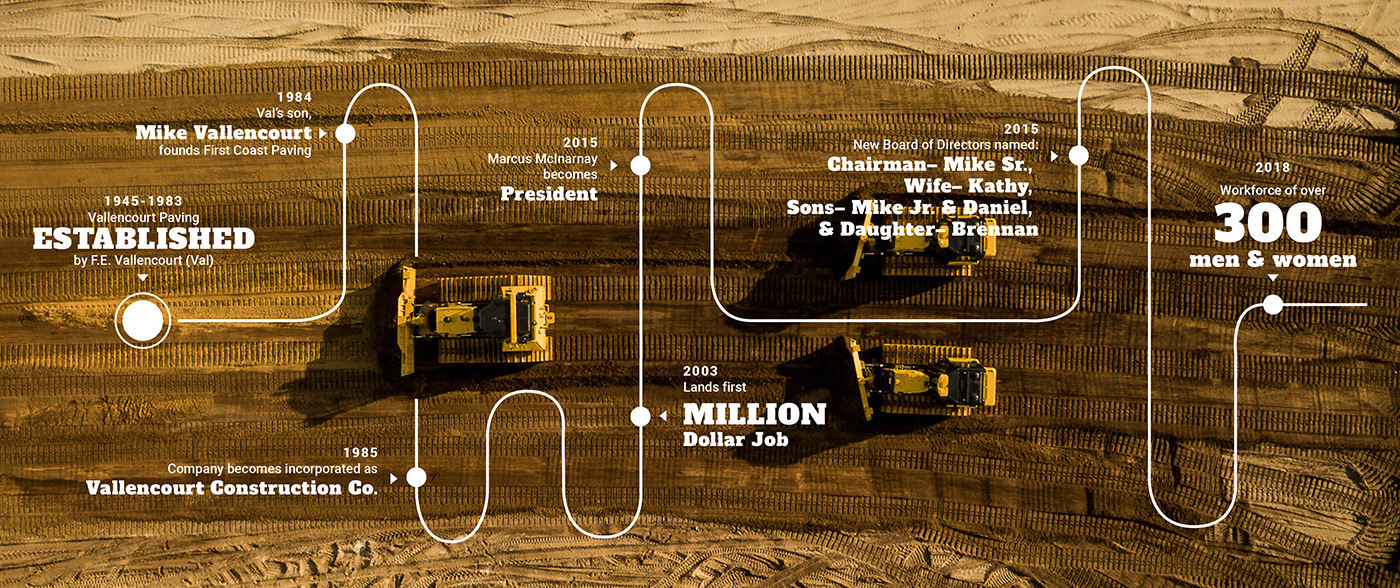 We Only Use Top-of-the-line Machinery
Throughout our history, we have pushed to stay on the cutting edge of our industry by retiring machinery and replacing it with equipment that features better technology. By staying on top of the most recent technological advances, we are able to work smarter and faster without compromising on the safety of our crews or the quality of our work.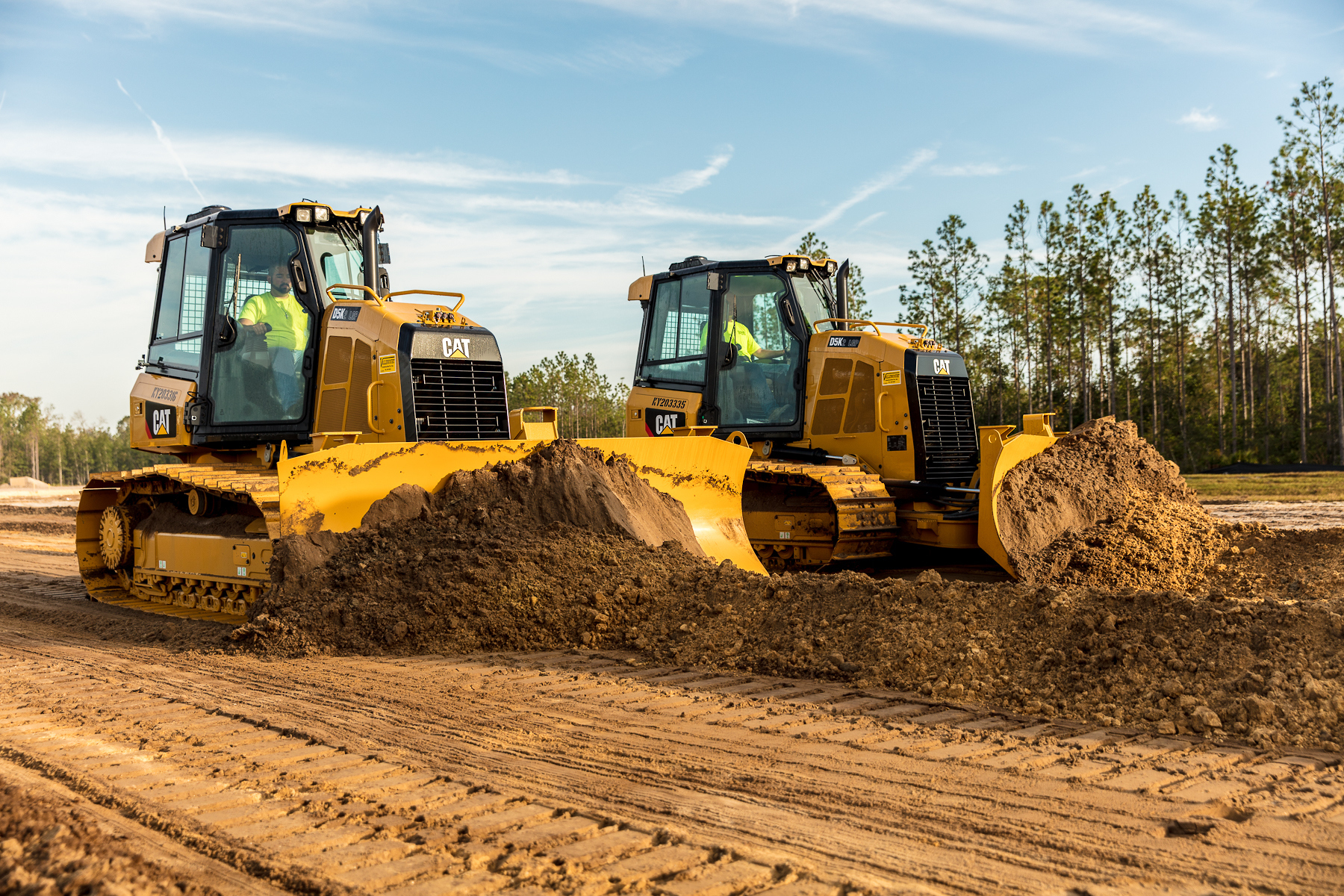 Before and After
Our Results Say It All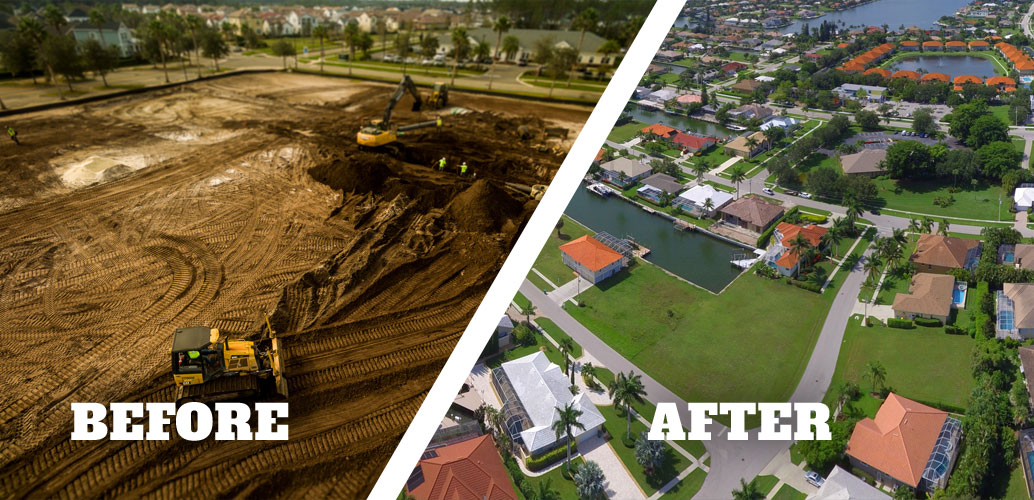 }